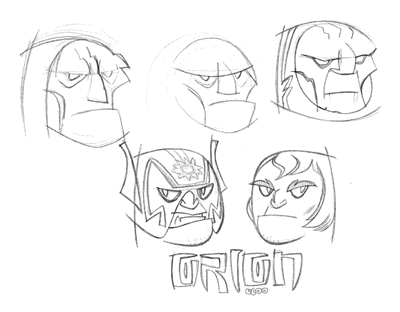 Darkseid and Orion, 2005, graphite.
I drew these Darkseid and Orion heads while reading a collection of the original New Gods series. I love the thinly-veiled references to world mythology and pop culture in Kirby's creations.
To me Orion's helmet loudly barks, "Bulldog!" so I tried to reflect that in my drawing.
The New Gods created by Jack Kirby. The New Gods, the distinctive likenesses thereof, and related elements are trademarks of DC Comics.