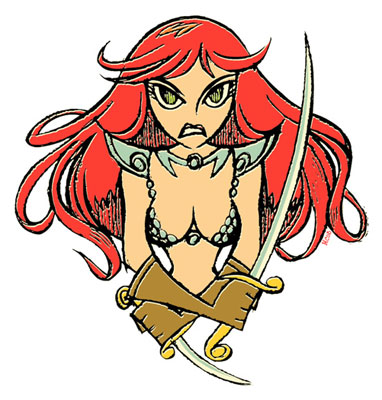 Red Sonja, 2003, graphite with digital color and effects.
Red Sonja's a potent icon ... but is she a potent character? She does seem to flourish within a breezy style of story (which is how I'd describe the old Roy Thomas tales). I then suspect that she isn't intended for close inspection. What sayest thou?
Red Sonja created by Roy Thomas and Barry Windsor-Smith, inspired by the work of Robert E. Howard. Red Sonja, the distinctive likeness thereof, and related elements are trademarks of Red Sonja LLC.