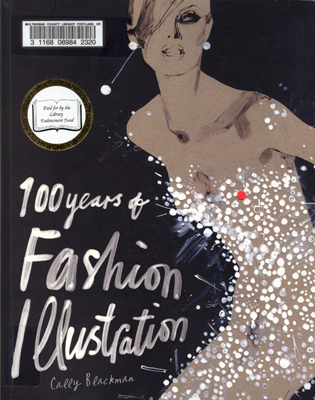 Blackman, Cally. 100 Years of Fashion Illustration. London: Laurence King Publishing Ltd, 2007.
Fashion's a common research topic for me at the library. Recent research uncovered Cally Blackman's 100 Years of Fashion Illustration. The clothes depicted are fabulous but even more compelling to me are the colors and layouts used in particular drawings.
Surprise! Most of my favorite drawings are from the Sixties.
Of the artists whose work is featured in the book, two favorites are Constance Wibaut and René Gruau. The work of both artists seems to span several decades.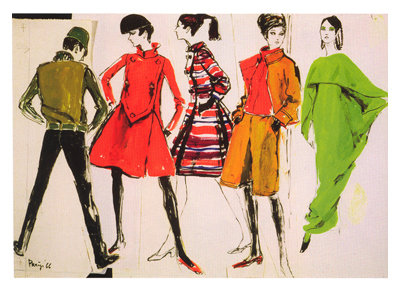 Constance Wibaut, Sketches from Paris, 1966.
Of this illustration Blackman writes, "Wibaut's sketches show the clean, spare lines, imaginative cutting and helmet-style hats associated with Pierre Cardin" (230).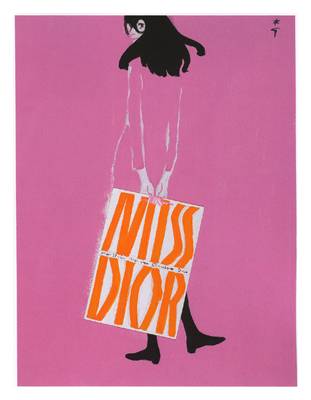 René Gruau, Original illustration for advertisement for Dior perfume, 1967 or 1968. Brush drawing, gouache, and collage.
Of this illustration Blackman writes, "Gruau's campaign for Dior perfumes continued into the 1980s and was an ongoing contribution to illustration through a lean period for the genre" (233).
Boy, I love this stuff. Few things're as fun as dressing a figure.
Link to Powell's listing for 100 Years of Fashion Illustration