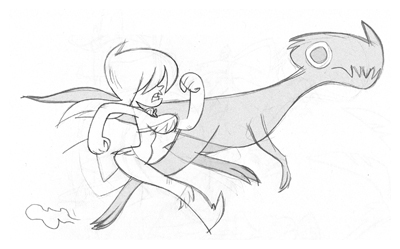 Prehistoric Running Mates, 2007, graphite with digital gray tones.
I try to be conscientious about use of filler in my weblog. Still, in the immediate future, you may be forced to routinely consume familiar filler while I focus my gaze on tempting targets.
Might I suggest you add mile to your jog or do a few extra crunches to avoid the adverse effects of filler?
Concerned for your welfare, JMc