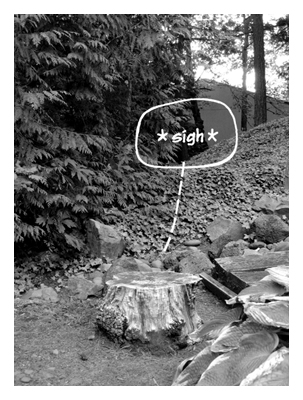 Timberlee Stump, 2007, digital photograph.
Portland isn't the only place to call itself Stumptown but I wouldn't be surprised if we use most frequently use the nickname.
In any case, the Stumptown Comics Fest is this weekend! I like the size (modest) and mood (mellow) of the SCF. It's a good fit for our stumpy, bridgey town.
Looks like a fine set of exhibitors this year. Heck, the appearance of either Mike Allred or Peter Bagge alone'd be worth the price of admission (five bucks).