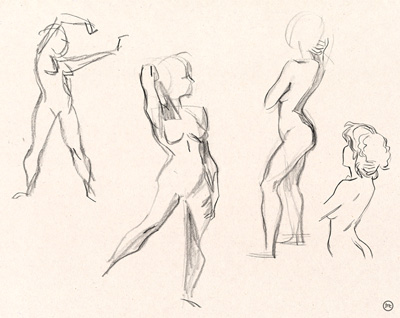 Late-Summer Life Drawing, 2008, graphite.
How I spent my summer vacation (and the first month of autumn):
At the office I found clever ways to stretch and bend. My current patron superhero must be Plastic Man.
I attended some great concerts! In mid-July I saw Aimee Mann with local favorite Blind Pilot at the Aladdin. In mid-August I saw Brandi Carlile at the Oregon Zoo. In September I heard the Oregon Symphony perform Beethoven's Ninth and just last week I saw Randy Newman at the Aladdin.
I saw a pair of music-related films, which I recommend to you without reservation: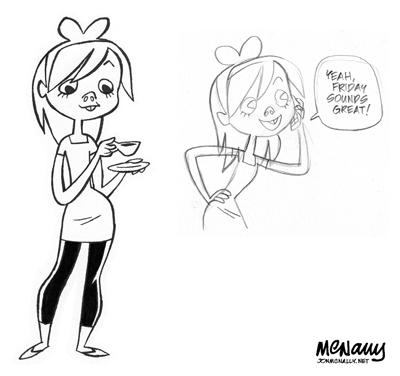 Character study, 2008, ink and graphite.
Looking behind: As told in a prior post (July 7), I attended the PNCA comics intensive. Looking ahead: Several students from the class, including yours truly, are collecting content to share with one and all. The image immediately above contains development sketches for my li'l contribution to the book.