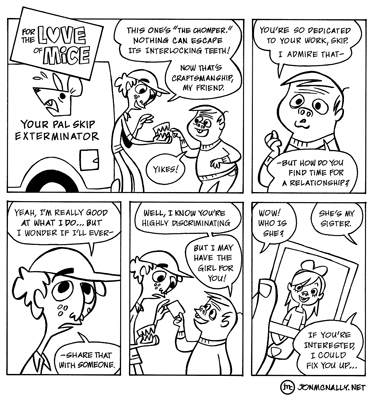 Excerpt from For the Love of Mice, 2008, ink.
In the previous post I mentioned that I'm joining several cohorts from the PNCA comics intensive to collect stories we conceived during Jessica Abel and Matt Madden's leg of the course. Yesterday we turned in our work for assembly. It was great to see the finished pages, cleverness all around!
I think the book should be ready for sharing mid-December. At that point I'll try to tempt you with a copy. In the meantime, please enjoy the first scene from my contribution to the collection (above).