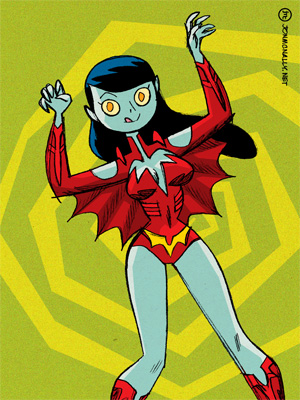 Vampirella, 2008, graphite with digital color.
Had I submitted a design to Project Rooftop's Vampirella ReVamp, it might've looked like this. (Click here for entire, footed figure.)
Vampirella created by Forrest J. Ackerman and developed by Archie Goodwin, Frank Frazetta, and Tom Sutton. Vampirella, the distinctive likeness thereof, and related elements are trademarks of Harris Publications, Inc.