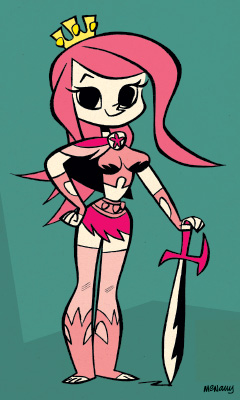 Suburban Barbarian Princess Jennifer, 2009, ink with digital color.
I drew this for a friendly trade. The colors were added several days after the drawing was handed to the postman.
On the topic of color, a question I've posed elsewhere: Do those of you who tinker with digital color typically use a "channels" method or a "layers" method (or a combination of the two or another method altogether)? Does your method vary according to image type?