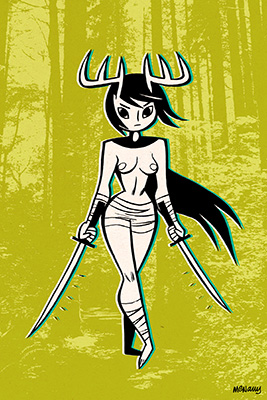 Setsuko, 2010, mixed media.
Don't mess with The Intrepideers!
The savage swordswoman Setsuko is one of many zany, loveable characters in The Intrepideers, a series of comics by Brett Von Schlosser and Kelly Krantz (first installment) and Tim Sievert (second and third installments).
If you have a fondness for gonzo fantasy, give it a gander!