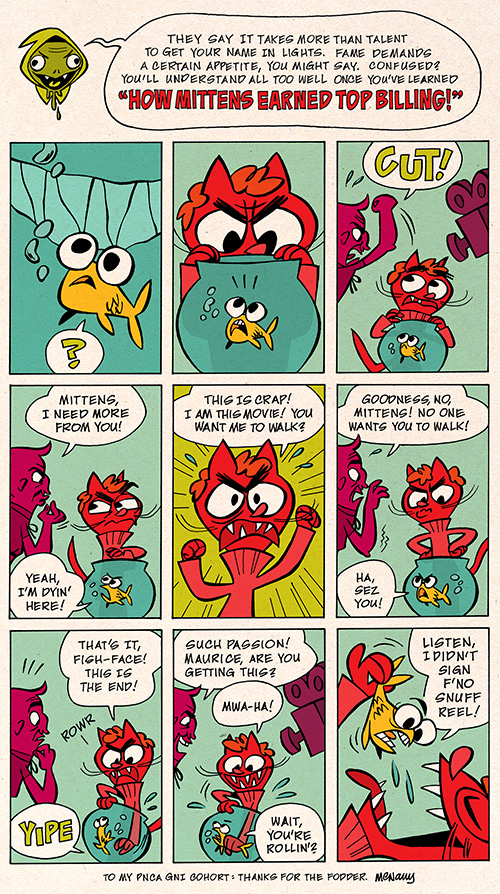 How Mittens Got Top Billing, 2008, mixed media.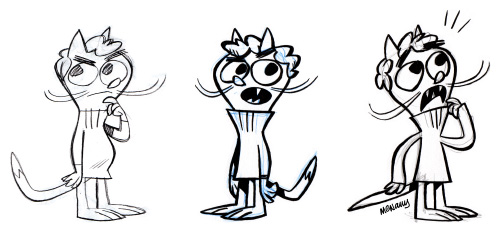 Mittens character studies, 2008, graphite and ink.
A few years ago I was invited to submit a guest strip on a great webcomics site. As far as I know, it was never used—so let's have a look at it here!
Hmm ... Wine and certain liquors get better with age. Does the same go for comics?