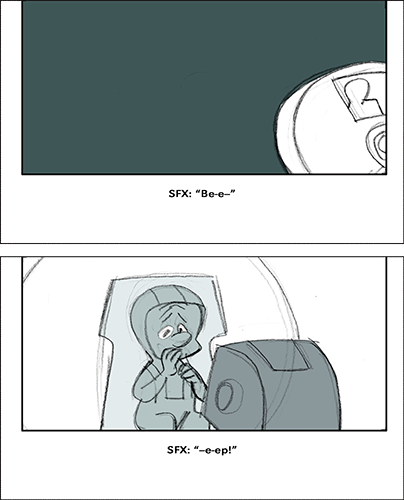 Storyboard samples, 2013, graphite with digital tones.
I'm currently enrolled in an online storyboarding class with the honorable Rad Sechrist so expect to see some homework posts from me.
The story seed provided for this assignment was straightforward: an astronaut in his spaceship, confronted with an emergency. A significant lesson I learned: I could've conveyed more story, advancing it further, using the same number of boards. As it is, I didn't get to the real emergency I had in mind for this fellah. Still, it seems like he's already pretty stressed!