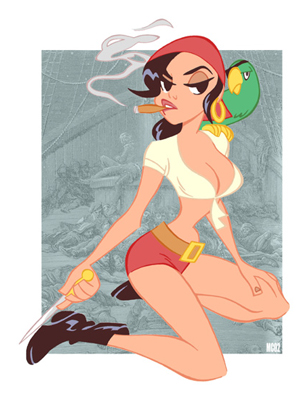 Pirate and Parrot, 2002, ink with digital color.
I spy a pirate post!
The image above is an old item of homework for Drawing Class (eventually Drawing Jam) on the Drawing Board. Its background is lifted from an engraving by Gustave Dore which illustrates some editions of Coleridge's The Rime of the Ancient Mariner.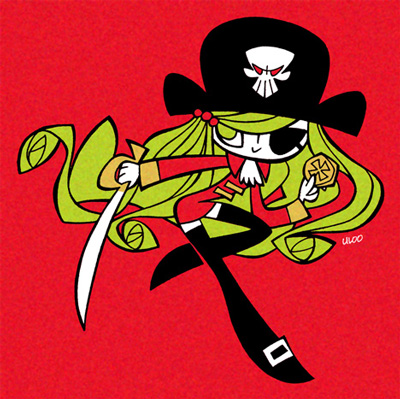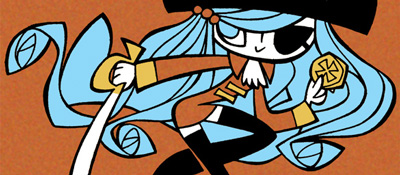 Pirate tee designs, 2005, ink with digital color.
As the sub-heading indicates, these're proposed tee designs. I imagine green and blue shirts'd be fun, too.