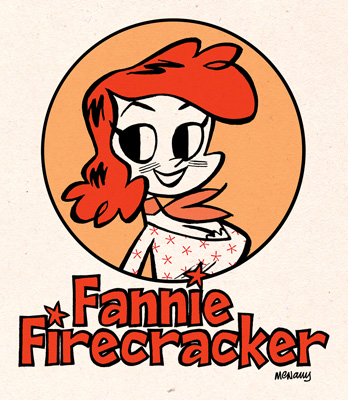 Cover design for Fannie Firecracker, 2009, ink with digital color.
Oh, my! Here's a taste of the something I'll be serving at Stumptown Comics Fest 2009! Visit Table 2, where I'll be stationed (at least half the time) with my Intense comrades.
Also, our original work from the Intense collection continues to hang through the month of April at Backspace in Northwest Portland. Stop by said nook and have a look!