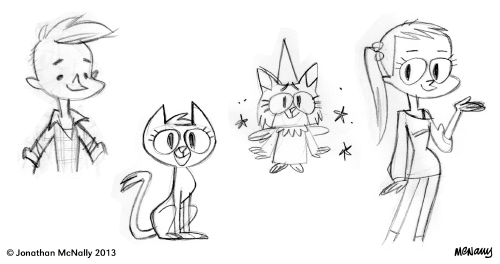 CatGirl character concepts, 2013, graphite.
Here are characters slated to appear in my final project for Rad's storyboarding class.
The final session was just a few days ago and I came away with lots of great notes for my story. The revised version will make a nice portfolio piece and I'll be sure to post it here, too!