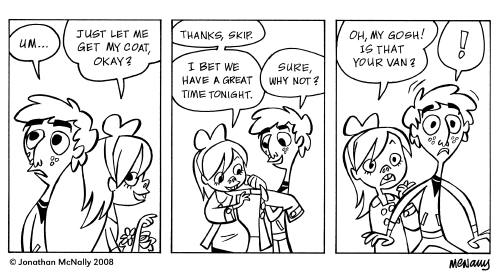 Excerpt from For the Love of Mice, 2008, ink.
A few years ago I attended the annual PNCA comics intesive, instructed by Jessica Abel, Matt Madden, Daniel Duford, and Peter Bagge. Following the workshop, I contributed to a class collection of short stories we titled Intense.
I continue to be fond of my story (a couple of framed pages currently hang in my son's bedroom, in fact). I doubt I'll ever reprint the tale, though. Shall we post it here for posterity?